It's a major award!
To many people, Bob Clark's 1983 film A Christmas Story, based on stories by radio humorist Jean Shepherd, is the quintessential holiday movie. It's so beloved that TNT and TBS have run 24-hour marathons of the flick every Christmas since 1997.
From the infamous glowing "leg lamp" to well-intentioned but decidedly ugly Christmas gifts, the film is a hilarious sendup of Americana. And now you can rock your own little tribute to that holiday magic. 
Etsy seller UglySweaterStore makes some delightful handmade sweaters that immortalize A Christmas Story. You can snort like a piggie or dodge snowballs from the neighborhood bully in the above sweater, which features some of the best scenes from the film. (Yes the ugly lamp is included, as is the ugly bunny suit.)
Or, celebrate what happens when you stick your tongue on a cold flagpole in winter (hilarity ensues, naturally).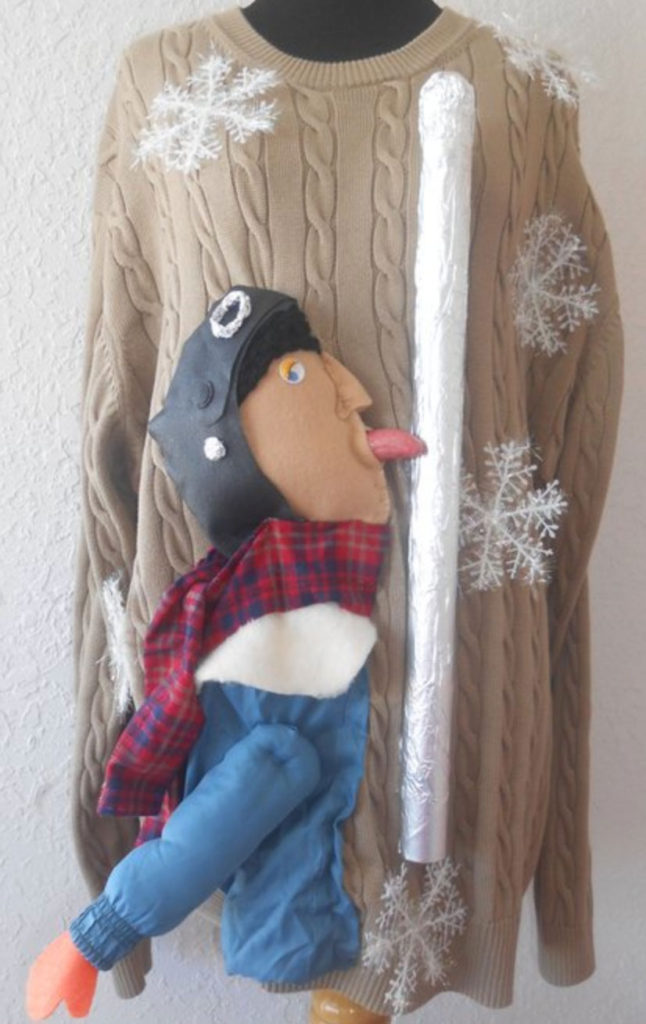 Or go for the gold and rock the original piece of pop art, that lascivious leg lamp. Be careful, it's FRAGILE, which we're pretty sure is Italian.
As a bonus, these sweaters have a very 1980s (or maybe even earlier) feel to them, which fits the film perfectly.
Just don't shoot your eye out!