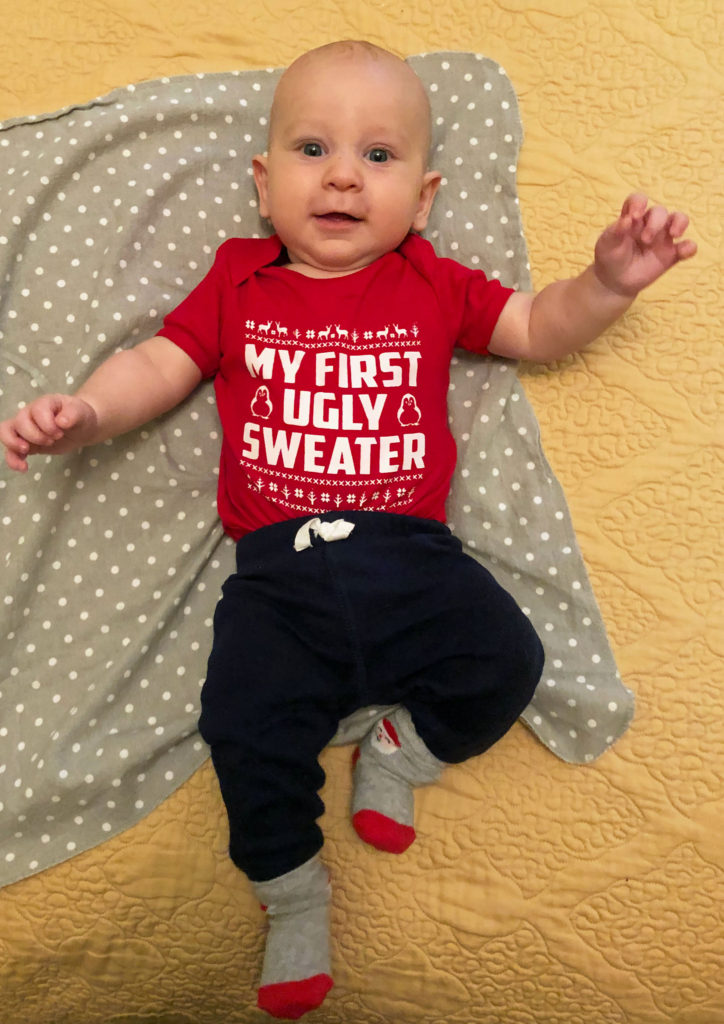 You're never too young or too old to enjoy the magic of ugly Christmas sweaters. And making it even easier are a host of great faux Christmas sweater onesies for the wee ones.
And what says Christmas more than a T-Rex in a Santa hat? Just don't ask him to hang the star on top of the tree. He might have trouble reaching.
What was your first ugly Christmas sweater memory?