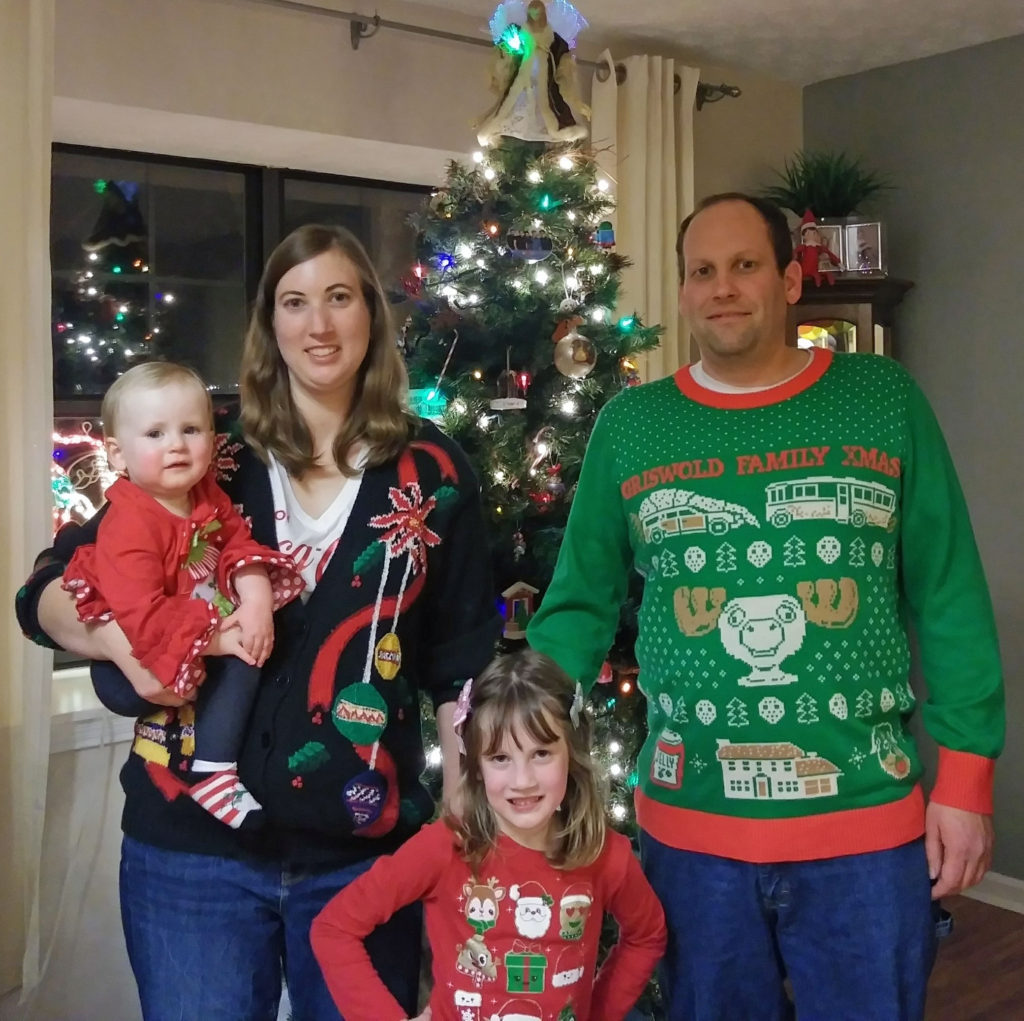 The family that goes ugly together stays together. This photo is living proof of that fact—and that ugly sweaters bring smiles to one and all. Even the baby is in on the festive fun. 
And a National Lampoon's Christmas Vacation ugly sweater is always a good choice. So is a classic button-up ugly sweater vest.
May ugly bless us, every one!